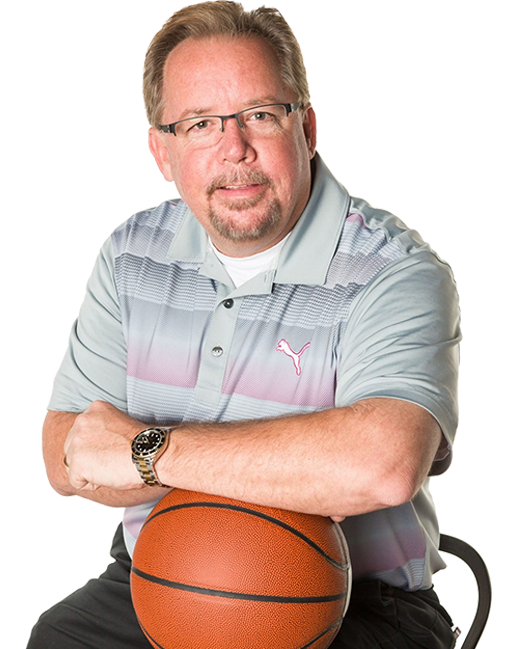 ABOUT JEFF
Jeff has been sharing his experience with photographers throughout the country for more than 25 years. Groups like SYNC – SYNC Sports, SPAC, SPAA, PPA, Texas School, PSPI, and regional and state associations have called on Jeff to share his vision for High School and Youth sports photography.
As a sports and event photographer, Jeff has had the opportunity to photograph for the National Football League, Professional Golf Association, and many other professional sports organizations. Even though his professional sports opportunities have helped shaped his career, Jeff's passion has always been photographing high school and youth sports, as well as corporate and social events.
Jeff has a gift for marketing, and he holds nothing back when it comes to sharing. By sharing, he feels that he's giving back to those in the industry who have shared with him over the years. During the off peek months Jeff's success in event photography has allowed him the opportunity to diversify his business by photographing corporate golf outings, proms, Santa photos, weddings (photo Booth style), graduations, schools and private parties.
Located in St. Augustine, Florida where youth sports activities are year round outdoors, Jeff took his business from a one man operation, to grossing more than One Million dollar annually.
Jeff believes in sounding himself with the best professionals and products in the business. As the former owner of Spotlight Photographic, (now known as Photo Solutions Market), you can see why his business soared to the top.
Jeff believes that the first step in Entrepreneurship is finding yourself a mentor. This not being an easy task, for most working photographers are busy running their own daily businesses and have very little time to help others affectively. So, if your fortunate enough to find one, please respect their time and knowledge.
Jeff received his Photographic Craftsman (Cr.Photog.), one of the highest recognitions for speaking, writing, or mentoring on photography; positions the photographer as an authority in the industry. Awarded in recognition of service to the profession as an orator, author, or mentor.
Jeff Gump, Motivational Speaker
Jeff Gump is an industry leader in youth sports photography leading the way as a professional speaker and business consultant.